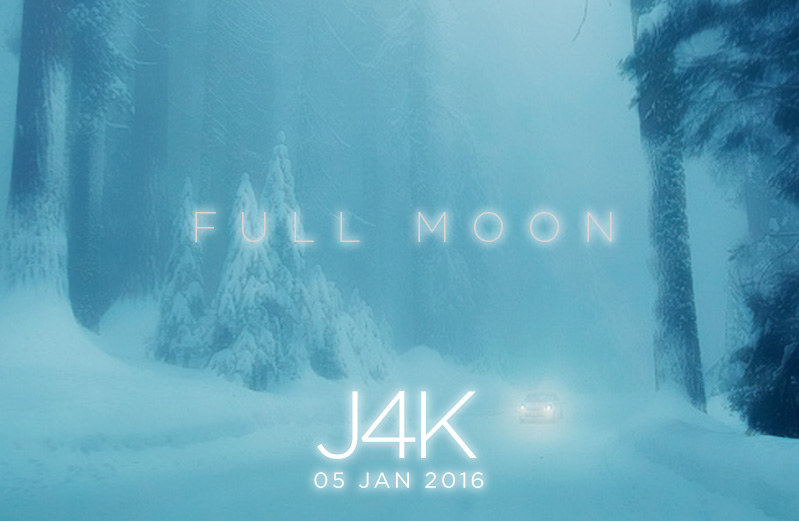 THIS PAST CHRISTMAS MY DAUGHTER WAS HELL BENT ON EXPERIENCING THE FULL MOON AS BEST AS POSSIBLE.  IN FACT, EVERYONE WAS TALKING ABOUT HOW SPECIAL THE FULL MOON WAS GOING TO BE SINCE IT WAS FALLING RIGHT ON CHRISTMAS DAY.  SO SHE DECIDED TO TAKE HER KIDS AND MYSELF TO THE PAGOSA HOT SPRINGS TO EXPERIENCE THIS FANTASTICAL MOON!
SO ON SUNNY SANTA FE CHRISTMAS MORNING WE LOADED UP IN THE CAR AND HIT THE ROAD, IT MADE ME THINK OF THOSE CHEESY MOVIES WITH FAMILIES PILING UP IN THEIR STATION WAGONS TO SET OUT ON AN ADVENTURE.  YEA, THAT WAS US! AND WE DID HAVE AN ADVENTURE!  AS SOON AS WE PASSED INTO COLORADO THE WEATHER CHANGED RAPIDLY.  IT WENT FROM BRIGHT BLUE SKIES TO SUDDEN OVERCAST SNOW-FILLED CLOUDS LOOMING OVER US.  THE PAVED ROADS TURNED TO ICY SHEETS OF SNOW AND A BOG OF FOG SURROUNDED US.   THE SMILES ON OUR FACES WERE QUICKLY WIPED OFF BY THE CONCERN WE STARTED TO FEEL FOR THE STRETCH OF DRIVING WE HAD AHEAD OF US.  BUT THE BOYS WERE FINE!  THEY WERE SEEMINGLY UNAWARE OF THE DANGER AND CONTINUED SCREWING AROUND WITH EACH OTHER AND PLAYING WITH A TOY DRONE THAT WAS FLOATING AROUND THE CAR LIKE AN ANNOYING MOSQUITO!
I HADN'T BEEN THROUGH A SNOW STORM LIKE THIS ONE BEFORE.  LUCKILY I WASN'T DRIVING.  I DON'T DRIVE IN THE SNOW, PERIOD.  I DIDN'T GROW UP AROUND SNOW AND I FEEL LIKE A CAT IN WATER WHEN I HAVE TO DRIVE IN SNOW.  IT WAS TREACHEROUS NEEDLESS TO SAY.  THERE WERE FEW CARS ON THE HIGHWAY BUT WHEN A CAR DID PASS US, THE POWDERED SNOW WOULD OBLITERATE OUR VIEW!  BECAUSE THE FOG ALSO MADE THE VISIBILITY CHALLENGING, WHEN A CAR WOULD BE APPROACHING IT WOULD SEEM TO COME OUT OF NOWHERE AND WE WOULD SAY "OH MY GOD, OH MY GOD!"  WE REALIZED THAT WE COULDN'T PULL OVER AND WAIT FOR THE SNOW STORM TO PASS OR FOR THE FOG TO LIFT SINCE SNOW HAD PILED UP ON THE SIDES OF THE ROADS CREATING THREATENING DITCHES TO GET TRAPPED IN.  WE ALSO KNEW THAT IF WE SLOWED DOWN TOO MUCH WE COULD END UP STUCK BECAUSE OUR TIRES WEREN'T QUITE RIGHT FOR THE SNOW.  PLUS, IT WAS TOO COLD TO GET STRANDED AND LET NIGHT FALL ON US.  WORSE OF ALL, WE HAD NO CELL PHONE SERVICE!  WE HAD TO KEEP GOING.
LUCKILY (OR UNLUCKILY) THE BOYS CONTINUED GIGGLING, FIGHTING, AND PLAYING WITH THE MOSQUITO DRONE.  I WAS VERY SCARED HONESTLY, AND IN MY MIND, EVEN THOUGH I WASN'T DRIVING, I WAS MAKING A PLAN A, B, C, AND Z IN CASE ANYTHING WAS TO HAPPEN TO US.  MY GRANDSON'S DRONE BECAME SUDDENLY MORE INTERESTING TO ME, I WONDERED HOW FAR IT COULD FLY, COULD IT GET HELP?  MAYBE WE COULD USE IT LIKE PIGEONS WERE USED IN MEDIEVAL TIMES?  WE COULD ATTACH A NOTE TO IT "SOS." THERE WERE LONG LAPSES OF TIME WHEN WE WOULDN'T SEE ANY CARS AT ALL, WE WONDERED IF THE ROADS HAD BEEN CLOSED?  AT THIS POINT EVEN THE BOYS GOT QUIET.
ALTHOUGH IT FELT LIKE AN ETERNITY, WE FINALLY ARRIVED IN THE LATE AFTERNOON.  IT WAS WELL BELOW ZERO AND EVERYONE WAS DRESSED APPROPRIATELY FOR THE WEATHER… EXCEPT US… WHEN WE LEFT SANTA FE IT WAS BARELY COLD ENOUGH FOR A SWEATER!  THERE WERE PLOWS CRAWLING ALL OVER THE ROADS AND PARKING LOTS, THEY LOOKED LIKE SEA CREATURES THAT HAD ESCAPED THEIR HOLDING TANKS.
WHAT A BETTER WAY TO RELIEVE THE TENSION FROM THE DRIVE THAN BY GETTING IN A HOT RELAXING HOT SPRING?!  SO WE IMMEDIATELY TOOK OURSELVES THE HOT SPRINGS.  WE WERE FREEZING SO WE WENT TO ONE OF THE HOTTEST ONES, THE LOBSTER POOL, IT WAS 105 DEGREES!  I STOOD AT THE FRONT OF THE SPRING, TRYING TO DECIDE WHICH THE BETTER OF THE TWO OPTIONS:  COOK MY ORGANS OR FREEZE THEM?  I OPTED TO COOK THEM SINCE FREEZING WAS BECOMING TOO PAINFUL!
WE TOOK A DIP THEN DECIDED TO FIND FOOD BEFORE EVERYTHING CLOSED.  WE APPROPRIATELY FOUND AN INCREDIBLE MEXICAN RESTAURANT THAT WAS OPEN!  AFTERWARD WE WENT BACK TO THE SPRINGS TO FULLY EXPERIENCE THE FULL MOON.  AGAIN WE BRAVED THE COLD, OPTING TO BOIL OUR ORGANS INSTEAD.  BY THEN THE BLANKET OF STARS WAS SPREAD ACROSS THE SKY.  WITH THE WATER UP TO MY CHIN I LOOKED UP AT THE INFAMOUS FULL MOON THAT WE SET OUT TO SEE.  I TRIED TO FEEL RELAXED BUT THE TRUTH WAS THAT I WAS APPREHENSIVE ABOUT THE WEATHER FOR OUR TRAVELS BACK.  I WAS TRAVELING WITH MY MOST PRECIOUS CARGO, HOW COULD I NOT BE WORRIED?
MOON IN SPANISH IS FEMININE, LA LUNA.  I LOOKED AT HER AND PLEADED TO HER, WOMAN TO WOMAN.  I TOLD HER THAT I STILL HAVE SO MUCH TO DO, TO GIVE, LATTES TO DRINK, OYSTERS TO EAT, PLACES TO GO, PEOPLE TO MEET, SHOES TO WEAR, AND THAT I STILL WANTED TO SEE MY MOTHER, AND I WANTED HER TO SEE ME.  SO I LOOKED AT HER, STARED HER DOWN IN FACT, AND SHE LOOKED BACK AT ME AND I KNEW EVERYTHING WAS GOING TO BE OK.
HAPPY NEW YEAR, WISHING ALL OF YOU A 2016 FILLED WITH HEALTH, LOVE, PROSPERITY, AND GREAT SHOES (NOT NECESSARILY IN THAT ORDER).
TELL ME YOUR THOUGHTS!  I LOVE TO HEAR FROM YOU.  GUADALUPEGOLER@HOTMAIL.COM