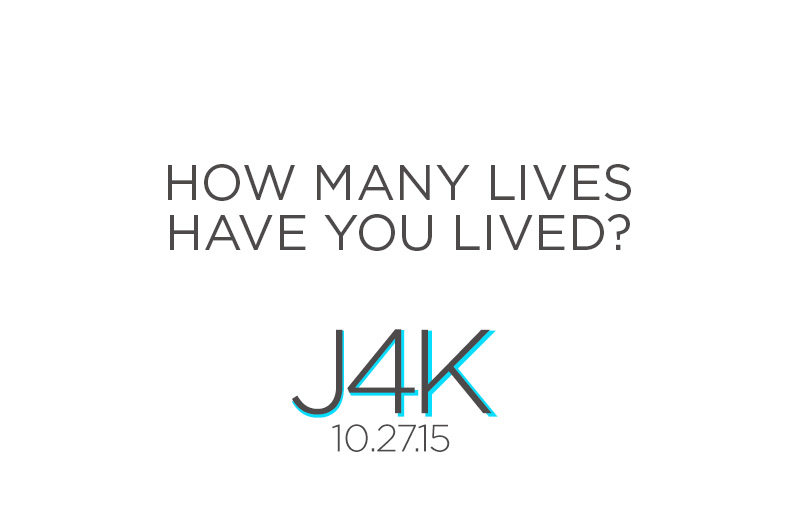 HOW MANY LIVES HAVE YOU LIVED?  THINKING ABOUT MY PERSONAL LIFE, I CAN SAY THAT I HAVE LIVED 5 GREAT LIVES, AND 5 NOT SO GREAT.  RIGHT NOW I'M PROBABLY INTO MY 6TH WELL-LIVED LIFE, BUT I HAVE TO BE CAREFUL TO NOT GET TOO COMFORTABLE.
HAVE YOU EVER BEEN SO AT EASE WITH SOMEONE THAT YOU DON'T NEED A PILLOW TO HELP YOU GET A GOOD NIGHT'S SLEEP? WHOA!!! HOLD YOUR HORSES RIGHT THERE!! THAT MEANS YOU'RE GETTING TOO COMFORTABLE!  OBVIOUSLY THIS IS A FIGURE OF SPEECH, MEANING THAT IN LIFE, AS SOON AS YOU GET TOO COMFORTABLE, WHETHER IN YOUR LOVE LIFE, FAMILY LIFE, OR YOUR WORK LIFE, SOON IT'LL GET SHAKEN UP! EITHER THAT OR  YOUR OWN RESTLESSNESS WILL SHAKE THINGS UP!
YOU MIGHT WONDER HOW I DISTINGUISH EACH "LIFE"?  IT'S NOT QUITE CLEAR IN MY MIND BUT WHAT I KNOW IS THAT IT'S TOTALLY PERSONAL.  I JUST KNOW SOMETIMES WHEN I FEEL A RENEWAL IN MY LIFE, AND IT COMES AFTER A PERIOD OF GROWTH AND GROWING PAINS. WHEN IT HAPPENS IT JUST HITS YOU AND YOU FEEL LIKE "I'M DONE WITH THIS OLD FEELING.  I FEEL A RENEWAL." BUT OTHER TIMES IT IS A COMPLETELY CONSCIOUS CLOSURE.  IS THIS ONE OF MY GOOD OR BAD LIVES?  I DON'T KNOW- THEY ARE INTERTWINED LIKE A MEXICAN BRAID.
BUT LORD HELP ME IF I FEEL SO COMFORTABLE THAT I DON'T NEED A PILLOW TO SLEEP!  RIGHT NOW I AM RESTING COMFORTABLY IN SOMEBODY ELSE'S ARMS.  WHOOOWHOO!! YOU THINK YOU KNOW WHERE THIS IS GOING BUT I COULD BE TALKING ABOUT MY GRANDCHILDREN, BUT I'M NO! LOL!.  WHAT I'M NOT TELLING YOU IS WHICH LIFE I'M TALKING ABOUT.  BUT WHAT I CAN TELL YOU ABOUT, I CAN TELL YOU THIS LIFE #6 IS A GOOD LIFE.  IN SPANISH WHEN WE MAKE A TOAST- WE SAY "SALUD, DINERO Y AMOR Y TIEMPO PARA GASTARLO TODO" WHICH MEANS "HEALTH, MONEY AND LOVE AND TIME TO ENJOY THEM ALL." AND LUCKY ME, THAT'S THE WAY THIS LIFE HAS BEEN GOING.  I GET MY CAKE AND EAT IT TOO!
WHAT I CONSIDER MY 3RD LIFETIME WAS BACK IN THE 80S WHEN MY FATHER PASSED AWAY. THINKING ABOUT IT NOW  STILL MAKES ME FEEL LIKE CRYING.  THAT YEAR I CAME TO THE REALIZATION I NEEDED TO GET A DIVORCE (ALTHOUGH I DIDN'T END UP DOING IT THAT YEAR).  I COULDN'T BARE THE PAIN OF LOSING THE 2 MOST IMPORTANT MEN IN MY LIFE AT THAT TIME.  AND BUSINESS WAS ABSOLUTELY HORRIBLE!  I ALMOST LOST THE STORE AND I GOT SICK.  WOULDN'T YOU THINK THAT'S A BAD LIFE?!
IN MY FIGURE OF SPEECH I COULD BE TALKING ABOUT HOW I'M QUESTIONING MY LIFE- WHERE AM I GOING?  OR EVEN MORE COMPLICATED, WHERE HAVE I BEEN?  WHERE I WANT TO TAKE MY NEXT 30 YEARS?  BUT ALSO, WHERE THE SHOE STORE IS GOING?  KEEPING UP 24/7 WITH AN ENTHUSIASTIC, VIBRANT ATTITUDE? WELL YOU HAVE TO BE A SUPER WOMAN!  AS SOON AS BUSINESS IS GOOD, IT'S THE – DON'T YOU GET TOO COMFORTABLE!  FOR SURE SOMETHING NEW ABOUT SHOES WILL COME OUT ON THE INTERNET OR WITH MY COMPETITION.  AS MUCH AS I TRY TO NOT THINK OF THEM AS MY COMPETITION, RATHER A COMPLIMENT TO MY OWN BUSINESS.
AS ALWAYS, I LOVE HEARING FROM YOU!  GUADALUPEGOLER@HOTMAIL.COM