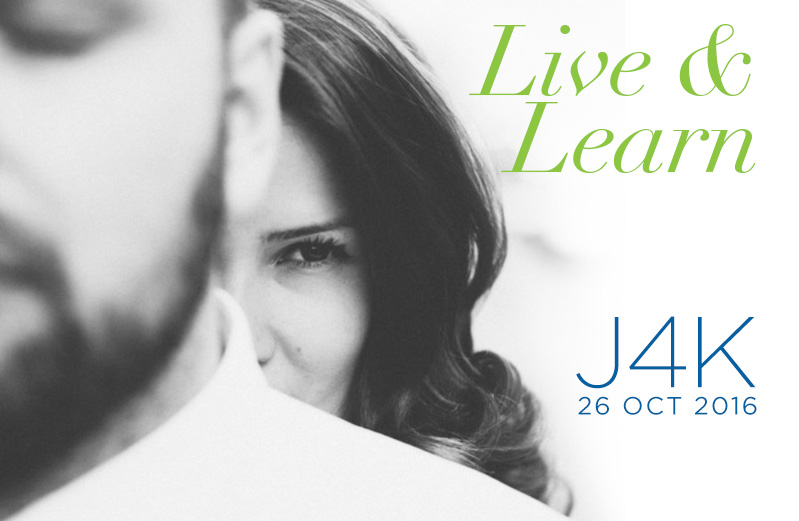 AFTER SO MANY YEARS ON THIS BEAUTIFUL PLANET EARTH, I HAVE LEARNED A FEW THINGS ABOUT RELATIONSHIPS.  EVEN THOUGH I AM STILL LEARNING, I REALIZE THAT I SOMETIMES POSE (OR HAVE POSED) ON MY PARTNER(S) SOME QUESTIONS THAT EVENTUALLY SET ME UP FOR A BIG DISAPPOINTMENT!    I DON'T INTENTIONALLY DO IT; I PROMISE! BUT IT'S LIKE I ASK THESE QUESTIONS AS THOUGH I PURPOSELY SET UP A BOOBY-TRAP!  I CAN'T SEEM TO HELP ASKING A QUESTION THAT I KNOW WILL ELICIT A RESPONSE THAT I'M NOT SATISFIED WITH! HOWEVER, DEEP INSIDE OF ME, I'M PRAYING AND WISHING FOR AN ANSWER THAT IS GOING TO PLACATE ME OR MAKE ME FEEL GOOD.  I'M PRETTY SURE YOU WOMEN CAN RELATE TO THIS BUT IF YOU THINK ABOUT IT, SO CAN MEN…  AND THESE QUESTIONS I ASK ARE NOT ONLY FOR MY ROMANTIC PARTNER BUT I'LL SOMETIMES ASK MY SON OR MY BROTHER OR EVEN JUST A GUY FRIEND!
HERE ARE SOME EXAMPLES OF MY BOOBY TRAP QUESTIONS.  TELL ME IF YOU'VE EVER ASKED THEM AS WELL!  I'M PUTTING DOWN THE IDEAL ANSWER AND THE WORST (BUT HIGHLY LIKELY RESPONSE)!
1. "DO THESE PANTS MAKE MY BUTT LOOK BIG?"
"WELL, NOW THAT YOU ASK, THEY DO!" (WRONG ANSWER!)
"NO DARLING, THEY MAKE YOU LOOK JUST PERFECT!" (GOOD ANSWER!)
2. "HAVE YOU HAD A LOT OF RELATIONSHIPS IN YOUR LIFE?"
"WELL….YES, I HAVE" (HUGE MISTAKE!!)
"NOT REALLY.THEY WERE INSIGNIFICANT COMPARED TO WHAT I HAVE WITH YOU, MY LOVE." (GREAT ANSWER!)
3. "SHOULD I CHANGE MY HAIR TO A LIGHTER COLOR?"
"THAT WOULD BE NICE.IT WOULD LOOK GREAT ON YOU!" (BIG MISTAKE!… IT COULDMEAN HE DOESN'T LIKE YOUR CURRENT HAIR COLOR.)
"NO MY DARLING.THE COLOR OF YOUR HAIR REMINDS ME OF THE NIGHT SKY."(THAT'S A GREAT ANSWER!)
 
4. "I FEEL LIKE I AM GAINING WEIGHT.DO YOU THINK I'M GETTING FAT?"
"WELL, YOU HAVE PUT ON A FEW POUNDS…." (HORRIBLE ANSWER!)
"TO ME YOU ALWAYS LOOK BEAUTIFUL.I DON'T NOTICE THOSE THINGS."(THAT'S WHAT WE LIKE TO HEAR!)
5. "HAVE YOU MISSED ME?" (ALTHOUGH HE JUST SAW YOU HALF AN HOUR AGO.)
"I DID, TERRIBLY."(GREAT ANSWER!)
"NOT REALLY.WHAT DO YOU MEAN?I JUST SAW YOU."(NEVER A GOOD ANSWER!)
6. "DID YOU NOTICE HOW GOOD LOOKING MY COUSIN IS?"
"YES. SHE'S GORGEOUS!" (WRONG ANSWER!)
"YOUR COUSIN? I HAVEN'T REALLY NOTICED." (GOOD ANSWER!)
7. "I'M NOT HAVING A GOOD DAY.CAN I HAVE HUG?"
"OH HONEY.LET ME GIVE YOU A BIG HUG!"(THE RIGHT THING TO DO!)
"WHY DO YOU HAVE THE BLUES?EVERYTHING SEEMS FINE." (TERRIBLE THING TO SAY.)
8. "I KNOW I AM IRRITABLE. I HAVE BEEN CRYING.NO IDEA WHAT THE REASON IS."
"WOULD YOU LIKE TO SIT DOWN AND TALK?"(THAT MIGHT HAPPEN IN A PERFECT WORLD.)
"CALL ME WHEN YOU FEEL BETTER." (HORRIBLE, BUT LIKELY ANSWER.)
9. "CAN WE TALK ABOUT OUR FEELINGS?"
"WHAT FEELINGS?" (VERY UPSETTING ANSWER.)
"ABSOLUTELY" (THAT WOULD BE IDEAL!)
10. "ARE YOU STILL IN LOVE WITH YOUR EX?"
"NO, THAT WAS ABSOLUTELY OVER. NOW YOU ARE ALL THAT MATTERS." (IDEAL ANSWER!)
"MY EX…? WELL, SHE CALLED ME YESTERDAY AND WE STILL HAVE THINGS TO WORK OUT." (AFTER THAT ANSWER, YOU CAN DECIDE HOW MUCH THE RELATIONSHIP IS WORTH!)
I HAVE "TRIED" TO REMOVE ALL THESE QUESTIONS FROM MY REPERTOIRE BUT SOMEHOW THEY CREEP OUT OF MY MOUTH EVERY ONCE AND A WHILE EVEN THOUGH I KNOW THE RESPONSES ARE LIKELY TO DISAPPOINT ME!  GUYS:  WHAT CAN WE DO ABOUT THIS?!?!
PLEASE SEND ME YOUR THOUGHTS, YOU CAN EMAIL ME AT GUADA755@OUTLOOK.COM
GUADALUPE