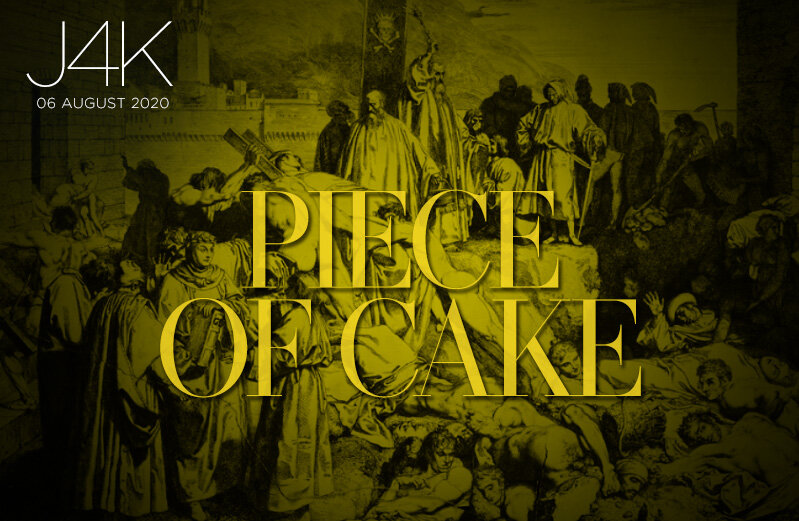 CRAZY TIMES WE ARE LIVING IN, TO PUT IT IN A MILD WAY. EVERY DAY, EVERY MORNING I NEED PEP TALKS WITH MYSELF.  I HAVE A VOICE INSIDE ME TELLING ME EVERYTHING IS GOING TO BE OK.  DO NOT PANIC.  LET'S JUST PUT THINGS INTO PERSPECTIVE.  I DO UNDERSTAND THAT LIVING IN OUR SOUTHWEST BUBBLE IN SANTA FE IS NOT THE SAME AS LIVING IN A BIG CITY IN ANY OTHER PART OF THE WORLD.  HERE WE CAN OPEN OUR DOOR AND GO FOR A LONG WALK. WE DO NOT HAVE TO BORROW SOMEONE'S DOG TO DO THAT.  WE ARE ADAMANT TO KEEP STORES AND RESTAURANTS OPEN AND GERM FREE TO THE BEST OF OUR ABILITY.
SO, I AM TRYING TO BE OBJECTIVE AND CELEBRATE THE GOOD AND POSITIVE THINGS IN MY LIFE. I LOOK BACK IN HISTORY AND PANDEMICS IN OTHER ERAS.  THEY WERE VERY DEVASTATING. THEY WOULD EXTERMINATE COMPLETE TOWNS AND CITIES JUST LIKE GRASSHOPPERS EATING A WHOLE LANDFILL IN A MATTER OF HOURS.  PANDEMICS IN THE WORLD HAVE DONE THAT IN THE PAST.   I AM NOT SAYING WHAT WE ARE GOING THROUGH NOW IS A PIECE OF CAKE BUT WE HAVE MAJOR ADVANTAGES IN THIS ERA.  THINGS LIKE TECHNOLOGY , SCIENCE, MEDICAL ADVANCES IN THE WHOLE WORLD ARE WORKING IN THE SAME DIRECTION. WE CAN STAY HOME AND NOT STARVE TO DEATH.  WE ARE IN THIS TOGETHER.
IN 1347 (MEDIEVAL TIMES) PEOPLE WENT THROUGH THE BUBONIC PLAGUE WHICH DESTROYED 30-50% OF THE ENTIRE POPULATION IN EUROPE.  IN THE EARLY 1500'S SMALL POX HAD A MORTALITY RATE OF 50% IN MANY COMMUNITIES IN AMERICA. IN 1918 THE SPANISH FLU PANDEMIC RESULTED IN 20-100 MILLION DEATHS WORLDWIDE.  AND THERE ARE MANY MORE THAT I AM NOT MENTIONING.  YOU GET THE IDEA.
BUT THE ONE THAT STRIKES ME THE MOST IS THE BUBONIC PLAGUE.  IT GIVES ME CHILLS THINKING ABOUT WHAT THEY WENT THROUGH. AS MUCH AS I LOVE MEDIEVAL TOWNS, THE LAYOUT OF THE CITIES WAS A BIG PROBLEM.  IT WAS A HOTBED FOR INFESTATIONS.  THE STREETS WERE VERY NARROW.  THE GARBAGE WAS THROWN OUT IN THE STREETS BUT THAT IS NOT THE WORST PART. SINCE PEOPLE DID NOT HAVE SEWAGE SYSTEMS, THEY THREW IN THE STREET THE NUMBER 1 AND NUMBER 2.  THEY USED TO DO THE HEADS UP WHEN THEY THREW OUT A BUCKET OF POOP OR URINE.  THE TOWNS WERE FULL OF RATS AND THE RATS HAD FLEAS.  THAT IS HOW THE BUBONIC PLAGUE SPREAD.
 THE WHOLE IDEA OF A TOWN LIKE THAT MAKES ME NAUSEOUS.   WHAT I MUST DO NOW IS TO KEEP SOCIAL DISTANCE AND WEAR A MASK.  THIS IS A PIECE OF CAKE COMPARED TO EARLIER TIMES. THE PEOPLE WERE DYING RIGHT AND LEFT.  THE CATHOLIC CHURCH HAD A LOT OF MISCONCEPTIONS THEY BELIEVED.  THEY HAD THIS WRONG IDEA THAT BATHING WAS BAD FOR YOU. TAKING ONE OR TWO BATHS A YEAR WAS THE AVERAGE. COULD YOU IMAGINE LIVING IN A CASTLE UNDER THOSE CONDITIONS FEELING LITERALLY LIKE DYING? THE CASTLES WERE VERY COLD AND DARK WITH RATS, LICE AND BED BUGS. HOW EMBARRASSING IT WOULD BE TO THROW YOUR NUMBER 1 AND NUMBER 2 OUT THE WINDOW!  IT WOULD BE LIKE SHARING WITH EVERYONE YOUR MOST PRIVATE SECRETS.  THE BUBONIC PLAGUE LASTED TILL THE WORLD CAPTURED CONTROL OF THE ILLNESS.
I AM A PRAGMATIC PERSON.  I AM GOING TO WEAR A MASK BECAUSE IF LATER ON I FIND OUT IT DID NOT WORK, IT HAD BEEN A PIECE OF CAKE TO WEAR IT. BUT, IF I DO NOT WEAR A MASK, I WOULD WANT TO KICK MYSELF WITH A POINTY WESTERN BOOT IF I FOUND OUT LATER ON THAT IT DID WORK AND I DIDN'T DO ENOUGH FOR YOU.
WHAT WE ARE DEALING WITH RIGHT NOW IS ALSO THE PSYCHOLOGICAL IMPLICATIONS OF AVOIDING PHYSICAL CONTACT WITH PEOPLE. I DID NOT FIND ANY INFORMATION REGARDING THE PHYSIOLOGICAL IMPACT BACK THEN BUT YOU DO NOT HAVE TO BE SIGMUND FRAUD OR JUNG TO IMAGINE THAT THEY, TOO, ALSO WENT THROUGH DEPRESSION, DESPAIR AND ANXIETY.
YES, AS FAR AS I AM CONCERNED, "THIS IS A PIECE OF CAKE.)
PLEASE LET ME KNOW YOUR THOUGHTS AT GUADALUPEJ4K@GMAIL.COM