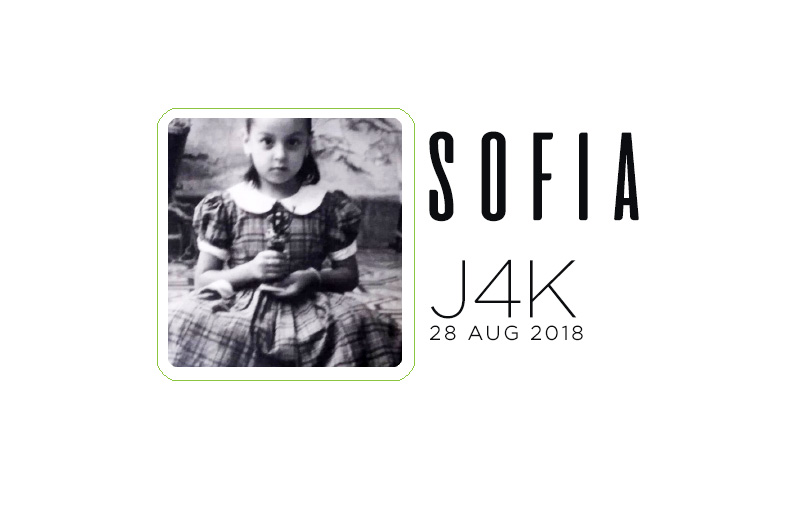 IT WAS THE EARLY 1960'S AND I WAS BOWLING IN THE FRONT YARD OF MY PARENT'S HOUSE WITH MY  SISTER AND MY OLDER BROTHER. WE WERE ALL JUST KIDS AT THE TIME.  I WAS 5, MY SISTER WAS 7 AND MY BROTHER WAS 10. THE YARD HAD AN IRON FENCE WITH SPIKES AT THE TOP.
WE WERE PLAYING WITH A PLASTIC BOWLING SET AND AT ONE POINT, THE BALL WENT NEXT DOOR. MY BROTHER SHOUTED, "THE LAST ONE TO GET THERE IS A WOMAN!" I REMEMBER RUNNING LIKE CRAZY WITH MY SISTER.  I WAS NOT GOING TO BE A WOMAN!!!!! ISN'T THAT STUPID!? WE HAVE BEEN TAUGHT BY OUR CULTURE TO BELIEVE THERE IS SOMETHING WRONG WITH BEING A WOMAN! SO. . . THE 3 OF US RAN LIKE DEMONS WERE CHASING US. MY BROTHER WHO WAS 5 YEARS OLDER THAN ME, TRIED TO TAKE A SHORTCUT AND JUMP OVER THE FENCE BUT HE ENDED UP GETTING STUCK BY ONE OF THE SPIKES ON THE TOP OF THE FENCE. TO MAKE A LONG STORY SHORT, THEY TOOK HIM TO THE HOSPITAL AND HE WAS OKAY.  THE MEMORY OF THAT DAY BOTHERS ME DUE TO THE FACT THAT I WAS IN SUCH A HURRY TO AVOID BEING A WOMAN! HOW DUMB IS THAT?
LUCKILY, AFTER ALL THESE YEARS AND SPENDING A LOT OF MY ADULT LIFE IN THE UNITED STATES, I DO NOT FEEL THAT WAY. I FEEL THAT BEING A WOMAN IS A BLESSING AND THAT BEING A WOMAN IS A SOURCE OF MY STRENGTH.  BUT LIFE IS FULL OF CHALLENGES. NOW THAT I DO NOT HAVE A PROBLEM WITH MY WOMANHOOD, MY CHALLENGE IS BEING FROM MEXICO. I FEEL THAT NOW WHEN I TALK TO FRIENDS, ACQUAINTANCES OR CLIENTS, I HAVE TO TIPPY-TOE AROUND THE FACT THAT I AM AN IMMIGRANT  AND THAT I HAVE POLITICAL OPINIONS. MY OPINIONS COME FROM MY EXPERIENCES, MY INTERACTIONS WITH OTHER IMMIGRANTS AND SIMILAR TO YOU, FROM WHAT I HEAR ON THE NEWS (ALTHOUGH THE NEWS I WATCH IS VARIED AND INCLUDES STATIONS FROM LATIN AMERICAN COUNTRIES).
MY MOTHER USED TO HAVE AN AUNT. SHE WAS VERY OLD AND HER NAME WAS SOFIA. SHE LOOKED ANCIENT TO ME (MAYBE BECAUSE I WAS A KID) AND WHEN YOU WERE TALKING TO HER ABOUT A MOVIE AND YOU GAVE HER YOUR OPINION ABOUT IT, SHE WOULD SAY, "WELL, THAT IS NOT HOW I REMEMBER IT! DID YOU SEE THAT MOVIE IN THE MORNING OR IN THE EVENING?"). THAT BECAME A JOKE IN MY FAMILY. THERE ARE TIMES WHEN I TALK TO PEOPLE ABOUT WHAT THEY UNDERSTAND ABOUT THE IMMIGRATION CRISIS AND WHAT THEY UNDERSTOOD FROM THE NEWS AND I WANT TO ASK THEM JUST LIKE SOFIA WOULD,  "AT WHAT TIME DID YOU SEE THAT?  IN THE MORNING OR THE EVENING?"
JUST LIKE IN MY FAMILY AND YOURS, THERE ARE GOOD AND BAD PEOPLE. I BELIEVE THE MAJORITY OF MY FAMILY ARE GOOD PEOPLE. I WOULD NEVER MAKE THE ASSUMPTION THAT YOUR FAMILY HAS MORE CRIMINALS OR ARE HORRIBLE PEOPLE. TO MAKE SUCH AN ASSUMPTION ABOUT A WHOLE NATIONALITY OF PEOPLE WOULD NOT MAKE ANY SENSE. THERE ARE GOOD AND BAD PEOPLE EVERYWHERE AND IT HAS NOTHING TO DO WITH THEIR COUNTRY OF ORIGIN.
I WANT YOU TO KNOW THAT IMMIGRANTS, REGARDLESS OF THEIR COUNTRY OF ORIGIN, BY LIVING IN THIS WONDERFUL COUNTRY ARE MOVED BY THE SAME ISSUES THAT EVERYONE ELSE IS . . . EDUCATION, SAFETY, HEALTHCARE, WOMEN'S RIGHTS, CHILDREN'S RIGHTS, JOBS AND QUALITY OF LIVING. I JUST WISH WE COULD ALL GET OUR INFORMATION FROM MORE VENUES THAN JUST TV FROM THE US. I WATCH NEWS FROM LATIN AMERICA EVERY DAY AND I SEE THEM TALK ABOUT HOW DIFFICULT IT IS TO WITNESS THEIR FAMILIES BEING TORN APART BY OTHER COUNTRIES AND HOW FRUSTRATING IT IS TO HAVE YOUR COUNTRYMEN LOOKED UPON WITH SUCH SCORN FOR ATTEMPTING TO IMPROVE THEIR LIVES. I GUESS EVERY DECADE WE ENCOUNTER DIFFERENT BIG ISSUES. IT HAPPENS THAT AT THIS TIME IT IS IMMIGRATION TO THE US FROM LATIN AMERICA. PEOPLE DO NOT COME TO THE UNITED STATES BECAUSE THEY HATE IT. THEY COME HERE BECAUSE THEY ARE SCARED OF WHAT WILL HAPPEN IF THEY DON'T AND THEY ARE HOPEFUL THAT THEY CAN HELP THEIR FAMILY. WE ARE NOT THE ONLY ONES WITH THIS PROBLEM.  OTHER COUNTRIES HAVE OTHER FLEEING IMMIGRANTS MOVING IN ON THEM.  I GUESS YOU JUST HOPE TO BE ON THE RECEIVING END RATHER THAN THE FLEEING END.
I CARE SO MUCH ABOUT AND LOVE THIS COUNTRY, JUST AS YOU DO. THIS SUBJECT IS LIKE PANDORA'S BOX. I JUST PRAY THAT THE PEOPLE IN CHARGE OF DECISIONS ABOUT IMMIGRATION MAKE THE BEST DECISIONS FOR JUSTICE FOR ALL.
THERE, I SPOKE!
PLEASE WRITE ME YOUR COMMENTS.  I LOVE HEARING YOUR POINT OF VIEW.