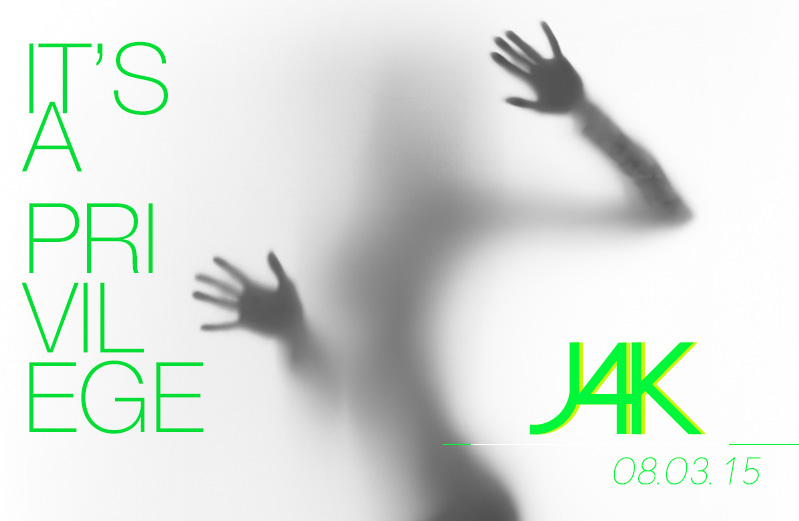 THIS THING ABOUT ME TURNING 60 (IN JUST A MATTER OF DAYS?) HAS GOT ME TO REMINISCING ABOUT MY HISTORY, THINKING ABOUT THOSE PIVOTAL MOMENTS IN MY LIFE.  YOU KNOW WHAT CAME TO MIND?  ALL OF THOSE SPECIAL MOMENTS THAT REALLY ALL HAD TO DO WITH ME BECOMING A GIRL/WOMAN/FEMALE.
ONE OF THOSE MEMORABLE MOMENTS WAS WHEN I GOT MY FIRST BRA.  KNOWING WHEN TO GET YOUR FIRST BRA IS A SUBTLE THING.  USUALLY, YOU KNOW YOU NEED ONE OR YOU KNOW YOU DON'T.  BOTH OF THOSE FACTS CAN BE HORRIFYING BECAUSE EITHER YOU NEED SOMEONE TO NOTICE THAT YOU NEED ONE, OR YOU HOPE YOU'RE PEERS DON'T NOTICE THAT YOU DON'T NEED ONE!
SURPRISINGLY, IT WAS NOT MY MOTHER WHO GAVE ME MY FIRST BRA.  MAYBE MOMS ARE THE ONES THAT NOTICE LEAST THAT YOU NEED ONE.  (I KNOW THAT MY DAUGHTER LITERALLY HAD TO TAKE ME TO THE STORE AND MADE ME BUY HER ONE)!   IS IT BECAUSE IT'S HARD TO SEE YOUR DAUGHTER GROWING UP?  THE ONE WHO GAVE ME MY FIRST BRA WAS ACTUALLY AN AUNT OF MINE. IT WAS A CHRISTMAS PRESENT FROM HER.  I WAS ABOUT 12 AND MY MOTHER WAS 37 AND PROBABLY PREGNANT WITH MY BROTHER.  I REMEMBER OPENING THE LITTLE TINY GIFT BOX WHICH HELD A LITTLE TINY BRA FOR LITTLE TINY ME.  THE BRA WAS SIMPLE AND A VERY CRISP WHITE COLOR.  I WAS SURPRISED, HAPPY, AND EMBARRASSED!  I HID IT FROM THE EYES OF MY SISTERS AND MY OLDER BROTHER. MY MOTHER AND MY AUNT SHARED A LOOK AND A GIGGLE.  MAYBE MY MOM WASN'T THE ONE TO GIVE IT TO ME, BUT THEY DEFINITELY HAD CONSPIRED!  I COULDN'T HELP BUT WONDER LATER WHY IT WAS MY AUNT WHO GAVE IT TO ME INSTEAD OF MY MOTHER.  I WOULD ASK HER NOW BUT UNFORTUNATELY HER MEMORY FAILS HER WITH HER AGE.
WHEN I WENT BACK TO SCHOOL I COULDN'T WAIT TO SHARE THE "BOOB METAMORPHOSIS" NEWS WITH MY FRIENDS AND TO MODEL THE TRANSFORMATION AROUND SCHOOL.  HALF OF THE CLASS WORE BRAS, AND THE OTHER HALF DID NOT.  THIS WAS AN ALL-GIRL SCHOOL SO HONESTLY I WAS SHOWING IT OFF TO GIRLS, NO BOYS!  I WAS SO SATISFIED BECAUSE FINALLY I WAS A PART OF THOSE WHO WORE THEM!  WE WERE NOW WOMEN.  THOSE OF US WITH BRAS GALLIVANTED THROUGH SCHOOL, PROUD THAT WE HAD REACHED THE DAWN OF WOMANHOOD!
BUT THEN "WOMAN"HOOD HAD ANOTHER GIFT FOR ME.  THIS SURPRISE DID NOT COME GIFT WRAPPED IN A PRETTY LITTLE BOX.  NO, THIS GIFT CAME WRAPPED IN MOODINESS, TEARS, BLOOD (YES THAT'S RIGHT), BLOATING, ALL SORTS OF DISCOMFORT, AND WORST OF ALL: PAINFUL CRAMPS!   THIS GIFT OF BECOMING A WOMAN WAS UNRULY AND NO ONE REALLY APPRECIATED ME GOING THROUGH IT.  I HAD FIVE SISTERS FOR GOD'S SAKE!  NONE OF US WERE SPECIAL, WE ALL WENT THROUGH THE SAME TORTURE-  NO ONE RECEIVED SPECIAL SYMPATHY FOR GOING THROUGH IT, ONLY LOOKS OF UNDERSTANDING.
MENSTRUATION, NO ONE LIKES TO TALK ABOUT IT.  I DARE YOU, SAY IT OUT LOUD:  M-E-N-S-T-R-U-A-T-I-O-N.  ANYHOW, IT USED TO KEEP ME IN THREE DAYS OF DOUBLED OVER-TYPE PAIN.  I WOULD BE BED RIDDEN LIKE CLOCKWORK FOR MOST OF MY LIFE.  EMOTIONALLY I WAS ALL OVER THE PLACE.  I WOULD GO TO BED PERFECTLY NORMAL AND WAKE UP LIKE MIA FARROW IN ROSEMARY'S BABY'S, FILLED WITH CRAZE!  YOU WOULDN'T DARE ASK WHAT WAS WRONG WITH ME OR I WOULD BURST INTO TEARS OR SHOOT DARTS AT YOU THROUGH MY EYES!  BUT YET, A FEW HOURS LATER I WOULD GO BACK TO NORMAL, UNAWARE OF THE TRAIL OF WRECKAGE I HAD LEFT. I'M KIDDING.  IT WASN'T THAT EXTREME, BUT WHEN YOU ARE GOING THROUGH IT, THAT'S HOW IT FEELS!   THE WORST THOUGH IS WHEN SOMEONE ACCUSES YOU OF PMSING.  IT'S LIKE OUR ACTIONS AND FEELINGS GET DISMISSED FOR THAT.  AND YET, IT'S A GIFT ACTUALLY, THIS PERIOD THING.
HAVING YOUR PERIOD IS YOUR BODY SAYING "YOU ARE ABLE TO BE A MOTHER."   I AM FORTUNATE THAT I WAS ABLE TO BE A MOTHER TWICE, THIS I BELIEVE IS THE BIGGEST GIFT I WAS GIVEN IN THIS LIFE.  I LOVED BEING PREGNANT (BESIDES THE FACT THAT I GOT TO ESCAPE MY PERIOD FOR NINE WHOLE MONTHS)!  SURE GIVING BIRTH IS PAINFUL AND WHAT THE BODY GOES THROUGH IN ORDER TO MAKE THAT HAPPEN IS PHENOMENAL.  BUT THE REWARD YOU GET FOR DOING THAT IS INCOMPARABLE, THE HORMONAL ROLLERCOASTER MAKES SENSE, THE PAIN IS FORGOTTEN, THE OUTCOME IS EXHILARATING:  A BABY.  THIS PROCESS CREATES A DIFFERENCE IN US WOMEN, OR MAYBE WHAT IS ALREADY IN US IS BROUGHT FORTH… THE ABILITY TO LOVE, NURTURE, AND CARE FOR IN A WAY THAT IS VERY MUCH…. WOMANLY.
RECENTLY I SAW A TRAILER FOR A DOCUMENTARY THAT IS BEING MADE ABOUT THE LIFE OF CHAVELA VARGAS, A VERY FAMOUS SINGER IN MEXICO DURING THE THIRTIES AND FORTIES, AS SEEN THROUGH THE LENS OF OUR VERY OWN NACHA MENDEZ.  IN THE TRAILER SHE SAYS, "ES UN PRIVELGIO SER MUJER."  "IT IS A PRIVILEGE TO BE A WOMAN."  I AGREE WITH HER!
WHEN IT COMES TO SOCIAL CHALLENGES OF BEING A WOMAN OR EVEN MENOPAUSE….WELL THAT'LL BE A DIFFERENT JUST FOR KICKS!
AS ALWAYS, I LOVE TO HEAR YOUR THOUGHTS!  PLEASE WRITE ME AT MY PERSONAL E-MAIL GUADALUPEGOLER@HOTMAIL.COM